Back to Locations
Sutton

SM1
We have three fabulous services in Sutton Surrey.
View jobs
Grove House is in the residential area of the London Borough of Sutton, Surrey. The service is just 5 minutes from the main train station and a 5-minute stroll to the town centre. There is a local shop across the road, and nearby community facilities include cafes, leisure centres, a library, and a cinema. Nearby Sutton College offers opportunities for education, with accessible courses and distance learning. Being located on a main bus route, service users are able to easily access the surrounding areas of Epsom, Ashtead and Ewell. The M25 provides direct links to Central London and is less than 30 minutes' drive.
Inside there are two large living spaces, including a quiet space for movie nights. There is also a sunny conservatory with large patio windows into the garden. Outside there is a large, naturally secluded, garden that has a paved area for sitting and a large lawn area. There is a quiet end of the garden which will function as a sensory garden.
Larkrise is just 15 minutes from the main train station and is close to lots of community facilities including shops, beauty salons, public houses and parks. There are several leisure centres in the surrounding area, along with parks, swimming baths and a cinema.
Inside we have a spacious communal lounge and a further lounge that provides sensory equipment and additional space for activities. The large outdoor space boasts a decked area with space to barbeque and socialise. The spacious garden area is well equipped with a trampoline, swing and basketball net. In 2016, Larkrise decided to form the Monthly Walk group, inviting the people we support and their families to join the service team on an outing to exercise legs and enjoy each other's company. The idea was conceived by the service team and a parent of one of the people we support. It quickly grew in popularity and became one of the most important dates of the month for everyone involved in the service.
We're on the S1 bus route providing excellent links to nearby Epsom and Carshalton. Central London is easily accessed via the M25 motorway which is a short drive from the service.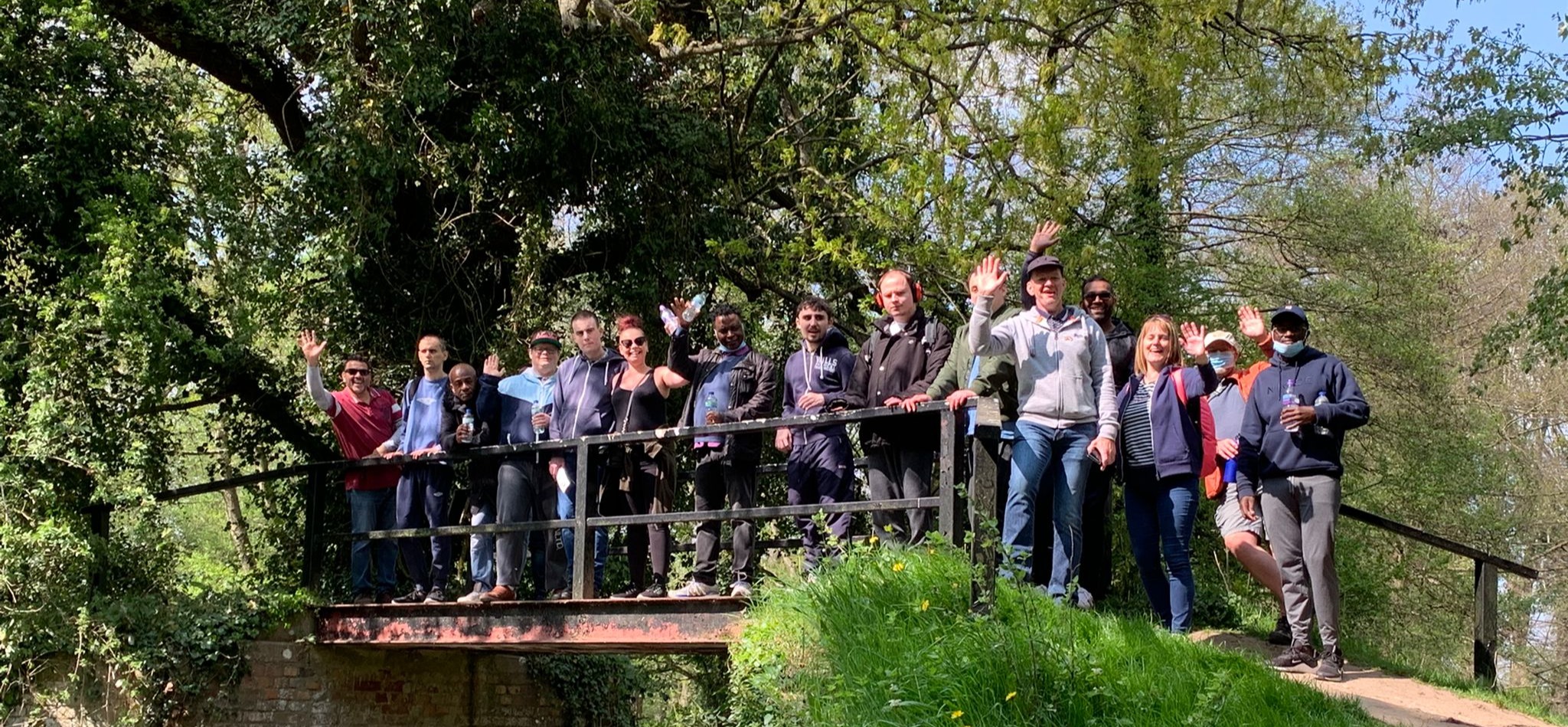 Tudor Lodge is a specialist residential service for adults with a learning disability, autism, epilepsy, and associated complex needs. We're in a residential area close to local shops, leisure centres, and pubs. There are also several parks in the surrounding areas and the beautiful Lavender Fields is just a short drive away. There are many opportunities for service users to develop new skills, with Sutton College providing accessible courses. Service users are encouraged to take an active part in the daily running of the household including budgeting and shopping and are supported to increase independence.
The large garden boasts a vegetable allotment and space for barbeques, games, and socialising. The addition of a conservatory on the rear of the service provides additional communal space for service users to enjoy.
We're on the S1 bus route provides an efficient service to nearby towns and Central London can be easily reached with a 20 minute drive to M25 motorway.