Your questions
Is Care experience essential?
For our Support Worker roles care experience is not essential - but being passionate, kind, and resilient is! These are our values and they're at the heart of the way we do things.
If you're creative and passionate and like to get stuck in with activities. If you love variety. And if you're also patient and resilient, showing lots of empathy and kindness, then you should join our team.
What training would I get?
Your learning journey starts as soon as you accept your offer and carries on throughout your career with us. Your induction and first 12 weeks help you to reach the Support Worker (Care Certificate) Standards. You'll get to know what's expected of you, understand the types of settings we have, and know what good care and support look like.
We'll keep building on this with further learning sessions tailored to the person you are supporting.
What about careers and apprenticeships?
We have lots of qualifications and career options. Many of our senior leaders started as Support Workers.
You can study a range of short standalone units, qualifications, or a full Apprenticeship. The qualification options include Level 2 and Level 3 Health and Social Care related subjects, and Level 5 Care Management. There's also specialist training to build your skills.
Do you offer flexible working/shifts?
Yes. We offer a variety of working patterns and flexibility depending on the role and the service you work in.
Do I have to pay for the DBS check?
No, we'll cover the cost of this.
Do you offer sponsorship?
We have a small number of sponsorship opportunities. Where this is available it will be clearly noted on the job advert.
Do I have to have Covid vaccinations?
While many of our team choose to have vaccinations it's not mandatory for people working in CQC registered services.
​

Our recruitment process
Application. Easy and quick to apply – you don't need to send a CV.

Chat with a manager about the role. You might have a 10-minute phone interview first before meeting the team.

Pre-employment Checks. DBS checks to make sure we safeguard people.

Induction. Full support to get you started. Some roles have a trial shift at the start too.
​

Getting ready for your interview
We like our interviews to be relaxed, informal, and a chance to get to know each other.
Before your call or meeting have a think about these things:
Why do you want to work in social care?

How do you feel about our values – passionate, kind, and resilient? Think of any examples of when you've shown these values in your everyday life or at work.

Think about the practical side of the role too – what activities or sports are you interested in? We match our colleagues with people we support who have similar interests.

Think about your confidence in supporting people to achieve things – including small goals like health needs.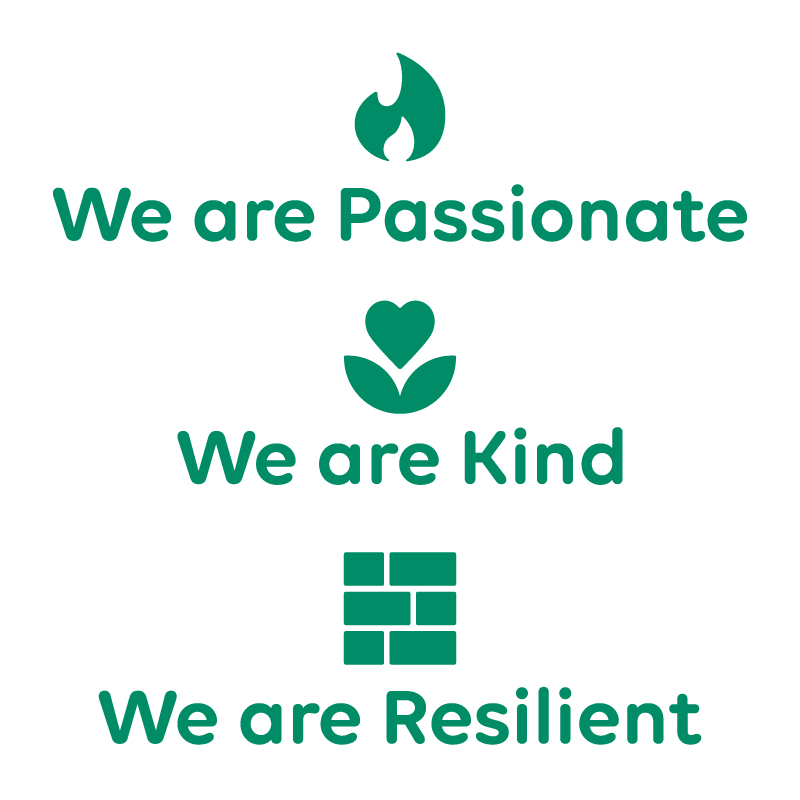 ​