Back to Blogs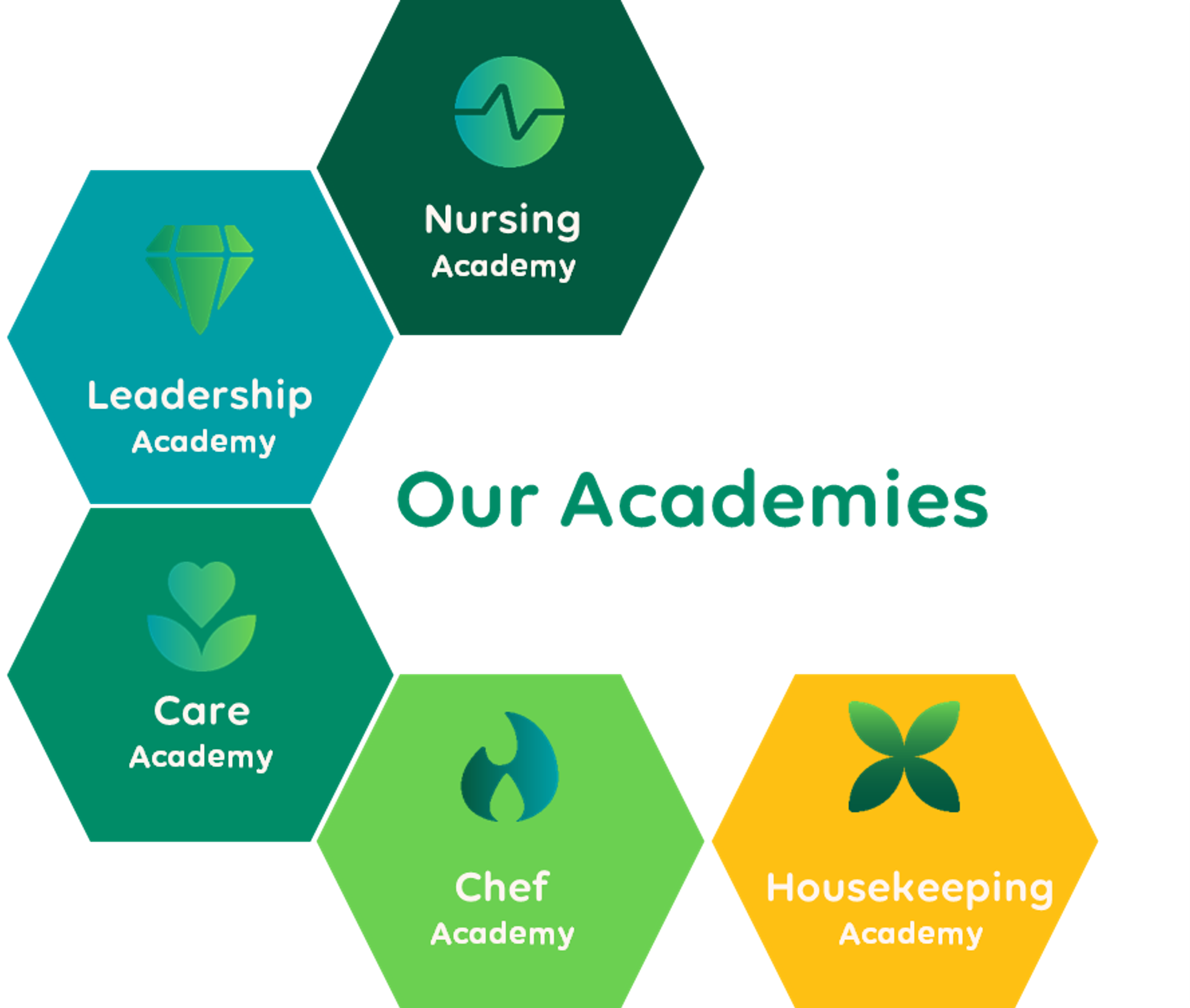 ivolve Academies – developing your career in care
​As part of our strategy to be an Amazing Place to Work, we have developed ivolve learning Academies so you can develop your career in care from Support Worker to Registered Manager and beyond.
The first of our Academies are already live, giving colleagues a range of routes to gain nationally recognised qualifications. We combine our internal expertise with some of the industry's leading training and development providers.
At ivolve you can grow your career in all sorts of ways. Many of our leaders started as support workers and have progressed to leading large teams or specialising in other roles.
Our performance lifecycle includes supervisions every 3 months, appraisals every year and talent reviews to identify potential future leaders. This cycle helps colleagues and managers review their readiness and make plans to develop their careers.
​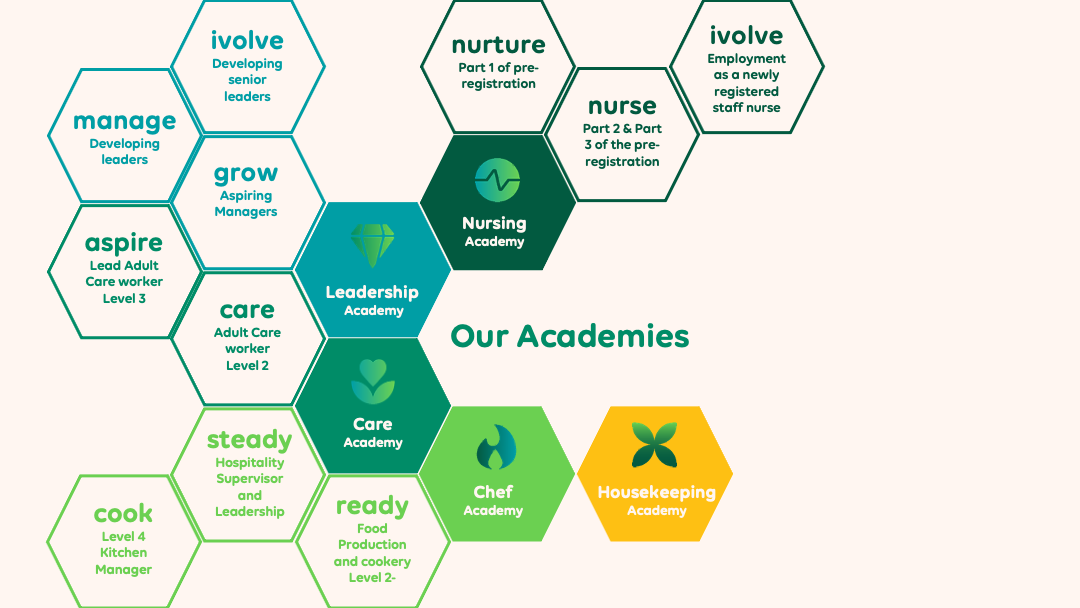 ​
Our Care Academy lays the foundations for a career in Health Care. Support workers can move up to Lead Adult Care Worker Level 3.
Starting at the Care stage, our support workers gain recognised accredited qualifications in Care
The Aspire stage follows for colleagues who want to become Team Leaders
​
Our Leadership Academy takes colleagues from being aspiring managers through to preparing to be an Area Manager, or Senior Functional Leader with our bespoke Leadership Development Programme.
Colleagues will be able to sign up for a programme of professional development leading to solid skills and knowledge to be ready for the next stage in their careers. Each stage is an 8 to 13-month programme, learning new skills in a series of workshops.
Grow – This is for colleagues who are ready to be Aspiring Managers. It includes Support Workers, Team Leaders, Deputy Managers or Functional team leads.
Manage– This stage is for existing Registered Managers who want to develop their leadership skills as well as colleagues who have become Aspiring Managers.
ivolve - this takes skilled Managers to Area Manager/Functional leader level and beyond
​
Our Nursing Academy is a four-year programme combining hands-on student nursing placements with academic study, allowing participants to develop clinical skills in care settings
.
On completion, students will earn a degree in nursing, leading to registration with the Nursing and Midwifery Council.
Starting at Nurture – we support colleagues through academic modules and clinical proficiencies of Part 1
Moving on to the Nurse stage, Student Nurses completing Part 1 & 2 proficiencies, placement hours and academic study
Finally, the ivolve stage is where a newly registered staff nurse joins the Fieldbay team
​
Our Chef Academy takes our future chefs to the next stage, right up to Level 4 Kitchen Manager.
Starting at 'Ready' – we help Kitchen Assistants on the road to becoming qualified Chefs.
Then 'Steady' is our Senior chef academy, training existing and aspiring chefs to manage their kitchen.
Finally, 'Cook' helps Managers enhance their leadership skills and supports their future growth
​
Our Housekeeping Academy develops the team to gain a nationally recognised qualification in housekeeping
​